Oppo phones have a reputation as one of the most sought-after mid-range phone options in the Nepalese phone market. Competitions among mid-range mid-range phones in terms of market share are high among three Chinese mobile-phone brands Xiaomi, Oppo, and Vivo. Although Oppo and Vivo are owned by the same company BBK electronics. They operate under different brands and are rivals to each other. Oppo F19 and F19 pro are some of the most liked smartphones in Nepal and India.
To come on top of this smartphone rivalry, Oppo frequently releases new models and their variants. The most recent introduction to the list of mid-range Oppo phones is Oppo F19 and F19 pro. The two phones are an expansion of the already available F-series.
Oppo follows the well-established trend of releasing a base model with its pro model with this phone too. Succeeding its predecessors F17 and F17pro, the F19 and F19pro provide a well-finished look with a slim and sleek design. The phones are a jack of all trades in terms of the overall specs that are bound to attract customers looking for a mid-range phone with a premium design and specifications.
Now, let's see details on different sections of both phones.
Design
Both the base model and pro models of F19 are made from plastic, which might sound low-grade compared to glass but surprisingly the phones are well-built and stronger than phones with glass in the back panel. The back panels of both phones have a glossy finish to them.
The plastic back panels lack a textured finish so a grip case is recommended for those with butterfingers. Moreover, the two phones are one of the best-looking phones in their segment. Oppo has made the two phones lighter and slimmer compared to its previous generation of F-series, which makes it easy to carry and maneuver in day-to-day activities. Oppo F19 weighs 175g with 7.95mm of thickness, while F19 pro is surprisingly lighter and slimmer than its base version with 172g of weight and 7.8mm of thickness.  
Display
The display is arguably the best aspect of both phones. Oppo F19 is packed with an AMOLED screen while the F19 pro has a super AMOLED display. Both models deliver a maximum brightness of 800 nits, which provides great visibility even under direct sunlight. Diagonally, both phones have the same screen size: 6.43 inches, but the pro version has a better screen-to-body ratio.
Performance of Oppo F19 and F19 Pro
The processing capacity of the Oppo F19 is powered by the Qualcomm Snapdragon 662 chipset and that of the F19 pro by Mediatek Helio P95 chipset. The base model has 6GB of RAM whereas the pro model has 8GB of RAM. Oppo F19 and F19 pro can handle regular activities such as running multiple social media apps, playing popular games, listening to music, and streaming quite well, but the latter does much better than the former because of the added RAM size.
On the other hand, both of the models have outdated chipsets. It would be better to view other options from Xiaomi and Vivo to handle intense tasks.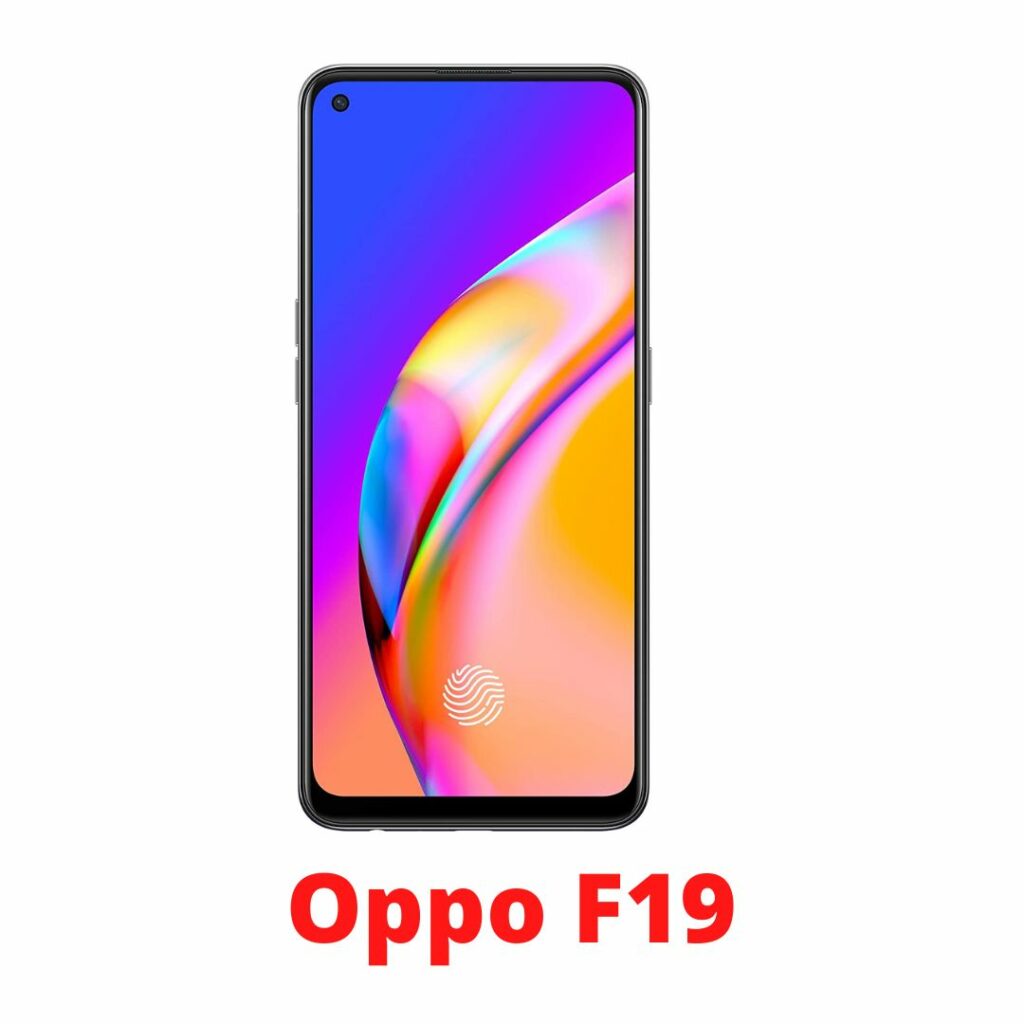 Camera
Smartphone cameras are one of the most judged and carefully analyzed features while buying a phone. Oppo F19 and F19 pro have decent cameras among mid-range phones. Oppo F19 has three camera modules and F19 pro has four camera modules in the back. The Oppo F19 and F19 pro have identical camera modules consisting of a 48 MP main sensor with 2 MP macro and 2 MP depth.
The only difference in camera between the two models is Oppo F19 pro has an additional 8 MP camera for ultrawide angle photos. The selfie cameras of both phones are also identical with 16 MP resolution. Talking about the video quality, Oppo F19 captures up to 1080p at 30fps whereas Oppo F19 pro captures up to 4k at 30fps and 1080p at 120fps. 
The question that sticks out for those judging a phone based on camera specs is, "having an extra camera sensor for ultrawide angle photos worth considering while buying a phone?"
Battery
Oppo designers have caused a blunder in the F19 series by putting a smaller capacity battery in the pro model and a larger capacity battery in the base model. This also explains why Oppo F19 is thicker than Oppo F19 pro.
The F19 has a 5000 mAh Li-Po battery while the F19 pro carries a 4310 mAh Li-Po battery. Although, a battery capacity of more than 4000 mAh is more than decent for a phone, putting the same battery as F19 in its pro model would have been a desirable feature. Both of the models consist of fast charging adapters. But to match them according to their battery sizes, Oppo F19 has a 33W adapter and F19 pro has a 30W adapter. 
Other Specifications of Oppo F19 and F19Pro
The smartphone world is slowly rejecting a 3.5mm jack port. However, Oppo F19 and F19 Pro have kept them intact, which might be appealing to a certain portion of customers.
Furthermore, both phones have a USB Type-C port for charging purposes. Both F19 and F19 pro run Android 11 which gets upgraded once the new OS is released. The F19 is equipped with Adreno 610 while the F19 pro has PowerVR GM9446 as its GPU. The graphics chipsets in both devices can run popular games such as PUBG, Call of Duty, and Mario Cart without any problem.  
You may also like
Oppo F19 and F19 Pro Price in Nepal
In the Nepalese market, Oppo F19 and Oppo F19pro are priced below